[row style="boxed landing-event"]
[col span="1/1″ ]
For NC Film Professionals Wanting A More Stable Lifestyle . . .
Makes Job-Security Worries A Thing Of The Past!
[section bg="#fff" title="" padding="30px" parallax_text="0″ parallax="0″ margin="20px" class="from-box"]
From: Betsy Jordan – 'Business & Personal Development Coach'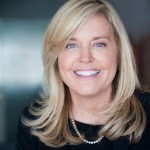 Where: Wilmington, NC
[/section]
Dear Friend and Film Industry Professional,
By now you've read my emails and you're wondering what this is about . . .
Before I open up and tell you more . . . I should first acknowledge there were a number of folks upset by what they've already read or heard.
Upset because they thought I was taking advantage of a bad situation.
Or upset perhaps, for leaving them hanging in my emails, wanting to know more.
Either way, I'm sure you'll appreciate there's no easy way to put-forth a strong opinion on something as emotionally-charged as this . . .
And still keep everyone happy.
Of course, I'd LOVE to keep everyone happy. Those who know me know I wouldn't intentionally seek to offend a single soul.
However, there will ALWAYS be a few people who refuse to believe they can help themselves.
I cannot help these folks in the short term and listen, I fully accept that.
My business here is with those people who are prepared to look their options first, then make an informed decision about the BEST way forward for them.
To those people, I PROMISE this letter will come as much needed relief!
I'm not saying this is a "magic pill" solution (yes it will require some action on your part) . . . however . . . as you read every part of this letter you will quickly realise it holds an exciting opportunity to turn a temporary setback into a DEFINITIVE VICTORY!
. . . And . . . at the risk of stirring up another round of hand-wringing and shouts of "the sky falling in", let me humbly reaffirm my previous statement;
"FORGET the idea you need to put your family through the upheaval of moving cross-country, simply to chase the next movie!"
[section bg="#ffffb2″ title="" padding="30px 30px" dark="false" parallax_text="0″ parallax="0″ margin="20px"]
"A GREAT ALLY"
"North Carolina's film industry was well served through Betsy's insight, hard work and commitment. Betsy championed projects that promoted the industry and was able to focus on the key issues that made a difference in how North Carolina competed against other states. She's a great ally to have on your team."
—Monty Hagler, President & CEO, RLF Communications
[/section]
[section bg="#ffffb2″ title="" padding="30px 30px" dark="false" parallax_text="0″ parallax="0″ margin="20px"]
"REVITALIZED MY CAREER!"
"I hired Betsy for executive coaching and it was the best decision I've made in a while. She revitalized key aspects of my career with her thoughtful and disciplined methodology. She is so intelligent and empathetic, yet she'll tell you when your full of sh*t when you need to hear it. I highly recommend her to turbo-charge your life."
—Chip Venters, CEO at BrowsePlay Interactive Video
[/section]
Why Can I Say This With Confidence?
Okay look. Regardless of what some people have been saying . . . I'm not asking you to leave the film industry. Far from it!
What I AM suggesting is there's another way to do business that doesn't put you at the bottom of the dung-heap when it comes to dealing with other people's bad decisions.
With my help you can make your own decisions and continue to profit from your amazing skills and talents, without becoming a "gypsy" to the film industry.
The answer . . . you may be surprised to learn . . . is in your "connections"
Let me explain . . .
As we all know, the vast bulk of personal success stems from the ability to connect-with and bring-value-to other human beings. It's this ability, above all others, that will ultimately bring you FREEDOM over the things causing you worries.
It's just that, up until now, you've only been working with the one "model" . . . that is . . . you needed to be exactly where the cameras were rolling in order to bring your value to the customer.
It's not that you weren't open to other ways. We usually just accept "that's way things are" and in most cultures and In my experience people don't tend to question a system that's feeding them.
Think back for a moment to when you first broke into the film business . . . It's not likely you would've questioned the system then. You were young, ambitious and eager to climb the ladder of success!
. . . And it's the same for MOST industries and jobs.
It's only when something bad happens that most people have a chance to STOP and really take-stock. Yet it's through life's challenges that some of your biggest breakthroughs are made!
I've proven in many different industries now . . . that having the right connections opens up an incredible array of options. Options that would never have occurred to the vast majority of people!
What I intend to give you are the keys to building your own powerful connections and leveraging them into business opportunities that fit YOUR skills & talents, so that, no matter what your specialist skills in the film business happens to be . . .
YOU

Are ALWAYS In CONTROL Of Your Own Life!

What will this mean for you?

It means that, instead of waiting for some slow-moving legislative body to make up their minds, we'll be designing a bright and prosperous future for you. One that will ultimately bring you the highest level of success possible!

Doesn't THAT sound better than losing sleep wondering where your next job is coming from . . . or where the cameras will be rolling next?

It should! And the GOOD NEWS is all the hard work's already been done for you!

All you need to do is simply be willing to turn-up and work in a safe space for 2 days at a private workshop especially designed for my friends in the NC film industry;

Announcing:
B.E. BULLETPROOF!
Tactical 2-Day Workshop For NC Film Industry Professionals
28th, 29th October 2015
Holiday Inn, Wrightsville Beach, NC
[add_to_cart id=432]
"I understand I risk nothing by booking today"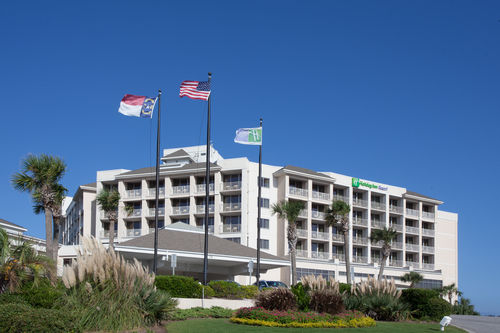 [section bg="#ffffb2″ title="" padding="30px 30px" dark="false" parallax_text="0″ parallax="0″ margin="20px"]
"EXEPLIFIES THE WORD TRANSFORMATION!"
"Betsy exemplifies the word transformation for that is what she offers all of her clients. Coaching with Betsy offers direct feedback and direct results!"
—Laura Gould, Owner/Coach at SwimLessonsRaleigh.com
[/section]
[section bg="#ffffb2″ title="" padding="30px 30px" dark="false" parallax_text="0″ parallax="0″ margin="20px"]
"CREATIVE, CONCISE AND FUN TO WORK WITH"
"Betsy brings a great energy and enthusiasm to her work. Creative, concise and fun to work with."
—Joseph C. D'Alessandro, Independent Media Production Professional
[/section]
If you're a NC film industry professional facing uncertain times… THIS will be the FASTEST way known to take immediate control of your situation and forever solve your dependence on an unreliable system!
Do YOU identify with this?
"I don't want to uproot my life or my family to chase another film . . .
"I don't have a business degree so I don't know where to begin . . .
"I know I'm talented but don't know how to showcase my talents . . .
If you said yes to any of these . . . this WORKSHOP is for YOU!
[add_to_cart id=432]
"I understand I risk nothing by booking today"
[section bg="#ffffb2″ title="" padding="30px 30px" dark="false" parallax_text="0″ parallax="0″ margin="20px"]
"RECOMMENDED WITHOUT RESERVATION"
"Betsy is an inspired leader with energy and passion to share her many gifts and talents. I recommend her without reservation."
—Denise Cline, Member at Law Offices of Denise Smith Cline, PLLC
[/section]
[section bg="#ffffb2″ title="" padding="30px 30px" dark="false" parallax_text="0″ parallax="0″ margin="20px"]
"A VISIONARY"
"Betsy Jordan is a visionary who can see beyond the routine tasks of the day. She has a gift for marketing and putting together resources to accomplish her goals. Betsy is a leader and can influence others with her keen insight, clear communication style and engaging personality."
—Bob Jamieson, Living Seaside Realty Group
[/section]
WAIT . . . Don't Make Up Your Mind Just Yet . . .
First I want to explain exactly what we'll be covering together at "B.E. Bulletproof" so you fully understand what's expected.
Here's a brief snap shot:
DAY 1.
8:30-9am Enrollment, Doors Open
Introduction – Laying the foundations.
Self-Discovery – Make sure the outcomes you think you want are in-line with those areas you are naturally inclined to win at. This will involve a thorough stock take of your skills and talents, as well as your limits and/or areas of self-sabotage that could hinder your success.
Lunch + Networking Self-Alignment – Assessing your skills and talents against all identifiable business opportunities
Defining Your "Bullseye" – By the end of this first day you'll have a clear target to hit, with a number of ways to measure your progress.
Day 1 Q&A Followed By Dinner
DAY 2.
8:30-9am Doors Open
Day 1 Review
Connect! – This opening module of day 2 covers one of the most basic, yet powerful tactics any of us will ever exercise, often with miraculous results! The amazing thing is that so many of us have all these connections just laying around never fully realized, utilized, or nurtured, yet it can be argued that life is only at its fullest when we do truly "connect". I'll be showing my powerful tactics for squeezing every drop of potential from your existing connections, even if you think you aren't "well connected", you'll be amazed at what's possible with even a small sphere of influence.
See! – I've personally always been fascinated by intuition, both mine and other's. We'll be taking a deep look at what you're doing right now from several angles to see beyond where you may have looked before. This module is about seeing beyond what is right in front of you and visualizing the desired outcome.
Act! – How often do we have dreams and do nothing about them? Do you find it frustrating that it takes one step at a time to do anything, and that the first step is usually the hardest? People often choose not to act because they get overwhelmed and this module is all about overcoming the overwhelming natural inclination to stay in your comfortable shell—especially where financial decisions are involved. Relax, this won't hurt a bit!
Experience! – Is the "best teacher" they say, and it's true. This module is very much aligned with the second tactic of "seeing beyond". Your life experience, put together with seeing beyond, creates what we call "intuition"—where your heart and your mind are functioning in harmony, in a rhythm with each other to make highly effective business decisions.
Lunch + Networking
Expand! – We must (if consciously at first) start making decisions with courage. To create what you want in your life, you must be willing to give what you desire most and then be receptive from wherever it is returned. With my help, you'll be able to apply this principle to achieve rapid success in business and life!
Power Up! – The most powerful place you can be in your life is "responsible" for everything. We all have the ability to respond to any situation. We all make choices every day. The ability to respond, the ability to choose how we feel, choose our next thoughts, choose what we do with information, understanding that we can choose any response at any time, is a very powerful thing to realize. When you master this tactic, to be powerful, there is literally nothing that you cannot affect!
Launch! – What I want for you is for you to offer your own magnificent creation to the world and succeed with it, that others may benefit or be entertained, and you fulfilled. What this module is about is offering you an opportunity to take a creative baby, and be able to walk away from the workshop with a plan to bring it into existence!
Day 2 Wrap Up & Social Drinks
[add_to_cart id=432]
"I understand I risk nothing by booking today"
Why Are There ONLY 40 Spots Available?
Obviously there will be more people wanting to be part of this workshop than I can physically help, however my reason for keeping the numbers down to just 40 action-takers is this;
Because this is an "implementation workshop", I need to keep numbers fairly intimate for reasons of practicality, since I'll be working closely with every single person in the room, including you!
Also, the work doesn't end when you leave the workshop. I'll be following-up afterwards to hold your feet to the flames and keep you accountable (I want you getting maximum value from your business investment).
Be under no illusions, this is a business investment not a "hugfest" to make you feel better . . . where afterwards you're left wondering what the next step is. Let me assure you . . .
You will have NO DOUBTS about your next step!
[add_to_cart id=432]
"I understand I risk nothing by booking today"
[section bg="#ffffb2″ title="" padding="30px 30px" dark="false" parallax_text="0″ parallax="0″ margin="20px"]
"REWARDED MANY TIMES OVER"
"Betsy is bright and highly intuitive. Her assistance with me at a critical point in my life's journey was instrumental in helping me in many areas, both professional and personal. Anyone hiring her will be rewarded many times over."
—Joe Christian, Performance Coach
[/section]
I know what you're thinking . . .
"This Sounds Expensive Betsy . . . How Much Will It Cost To Attend?"
You needn't be worried because I've managed to keep this as affordable as possible without compromising one ounce of the value you get. In fact, the investment I'm asking from you is not even close to the thousands you might spend to attend similar trainings!
Before I tell you the price though, let me first share my zero-risk guarantee because it's extremely important you feel comfortable working with me – and vice-versa.
The last thing I want you worried about is the ticket price. There are FAR more important things I need you focused on here . . . like results!
You Risk NOTHING!
[section bg="#ffffff" title="" padding="15px" parallax_text="0″ parallax="0″ margin="20px" class="my-promise"]
MY PROMISE TO YOU
Confidently claim one of the 40 spots available at the B.E. Bulletproof Tactical 2-Day Workshop now by clicking the button below and completing payment . . . then . . . in the unlikely event you turn up and decide "this is not for you", or you feel I've wasted your time in any way at all . . . then I insist you let me know at the conclusion of day one and I will happily refund every cent of your ticket price (lunch was on me!) PLUS you can keep the bonuses as my GIFT to YOU.
[/section]
You have NOTHING TO LOSE and so much to GAIN!
[add_to_cart id=432]
"I understand I risk nothing by booking today"
Here's What's Included . . .
1x ticket to the "B.E. Bulletproof – 2 Day Tactical Intensive Workshop For NC Film Professionals" at the Holiday Inn, Wrightsville Beach, NC – 28th, 29th October 2015
Workbook, implementation worksheets & learning-resources to take home after the event
Catered lunch + snacks & refreshments (for both days)
Tote bag, pens, water bottle
A copy of my new book, "The Seven Tactics To Hit The Bull's-Eye In Your Business – Film Industry Professional Edition"
Discounted room rate at the resort. The Holiday Inn, Wrightsville Beach NC
[add_to_cart id=432]
"I understand I risk nothing by booking today"
Claim Your Seat Now (Tickets Going Fast!)
I've previously run workshops where the rooms filled briskly at $1499 per head, however, I'm not asking you to pay anywhere near that, and here's why . . .
The majority of my clients have had the luxury of getting to know me before making the decision to invest in my coaching & mentoring . . . In some cases years!
They've read my books, been a part of my community and experienced positive results already. So there's a trust-based relationship there.
I fully appreciate you have not (yet) had this benefit, so this is my way of putting your mind at ease whilst giving you a truckload of VALUE right from the get-go!
The other side of this is that I've come from a long career in the film industry. Many of my best friends are in the film industry, not just in NC but in other states as well and I'm TIRED of losing good people (I miss them) and I want to do something about it!
So here's the deal . . . The price won't be $1,499.
In fact, if you're one of the first 40 people to click & register your spot at the B.E. Bulletproof Workshop, your investment is just $495!
. . . This includes all of your worksheets & resources, 2 days of coaching with me, the bonuses, catered lunch and refreshments during the workshop . . . plus follow-ups afterwards to make sure you get the most out of your investment.
Just $495 and you can take back CONTROL over your financial security and finally gain the lifestyle STABILITY your family deserves (And remember, YOU RISK NOTHING under my guarantee).
This is as close as you'll ever come to a "no brainer" decision!
[add_to_cart id=432]
"I understand I risk nothing by booking today"
The ONLY Thing You Have To Fear Is The Cost Of "Inaction"
I'm going to ask you to stop what you're doing and pay close attention to this next bit, because it's about something that undermines so many good people in this business.
I'm talking about that nervous little voice in the back of your head that pulls-hard on the handbrake every time it senses you might be leaving your "comfort zone".
As we both know . . . in life . . . that unoccupied space just outside your comfort zone is where the MAGIC happens!
Don't be dictated to by the voice that tell you "it's too hard" or "it's only possible for others". YOU ARE worth the effort and YOU DESERVE the freedom to choose your own path in life!
Freedom starts right HERE!
[add_to_cart id=432]
"I understand I risk nothing by booking today"
So there you have it . . . You have two choices left . . .
You could:
Take the easy path forward in the short term and continue to let your fate be decided by elected officials, or on the "whims" of producers who are (quite understandably) out to maximize their own bottom line profits.
. . . OR . . .
You can make an EMPOWERED DECISION and DO SOMETHING FOR YOURSELF right now, knowing you'll be getting the keys for an extraordinary life and fulfilling business that rewards you handsomely for years to come!More importantly, YOU will be the one calling the shots from now on because YOU will be equipped to deal with any challenge life throws your way. The rewards will be great. Plus, your investment is safe under my personal guarantee.
Well that about wraps it up. I know you'll make the right decision for you.
I recommend clicking the button now and grabbing your spot while there are still a handful of seats left and I'll look forward to seeing you in Wrightsville Beach on the 28th & 29th.
Warmly,
Betsy Jordan.
'Inspiring Courage'
BullsEyeCoach
2018 Eastwood Executive Suites
Suite 322
Wilmington, NC 28403
PS. I need to ask where you think you will you be 30 days from now? Will you still be worried about where your next job is coming from and letting your fate be decided by clueless government officials, or on the whims of producers. It no longer needs to be this way. Click he button now and do something about this. You won't regret your decision!
PPS. I know this offer may seem strange but I assure you it's sincere. I am 100% committed to helping you gain your independence and create a stable home for your family to prosper. That's why I'm offering a full refund in the unlikely event you felt I wasted your valuable time. You risk absolutely nothing by attending and you have so much to gain! %YES Betsy, Go Ahead & Register My Seat Now!% "I understand I risk nothing by booking today"
[add_to_cart id=432]
"I understand I risk nothing by booking today"
[/col]
[/row]